Free U.S. shipping on orders $149+
*Some exclusions apply
Let's Be Friends, Save 10%
Get early access & exclusive discounts on top of bohemian clothing brands.
Plus 10% off your first order!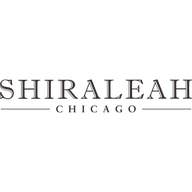 Shiraleah is a trend-driven lifestyle brand focusing on the little things that make life special. Whether you are looking to give a gift to a friend or a gift to yourself, Shiraleah's collections are filled with unique and thoughtful gifts for everyone in your life.