Bohemian Luxe blends eclectic home design with hotel-chic. It's glamorous and transitional yet traditional, as it incorporates antique and rustic elements. A luxurious take on the usual style of Bohemian, it draws inspiration from music, travel, literature, and art from both the past and present. Filled with pops of color, prints, fabrics, and texture, this "anything goes" style of decor is all about mixing and matching while exuding lavishness. The philosophy of "Bohemian Luxe" is to express oneself with full freedom through pieces that are timeless, elegant, and sophisticated. Read on for some home décor tips to get the Boho Luxe look!
Incorporate texture into flat spaces for dimension. You can utilize wallpapers, rugs, blankets, or woven art to your liking. Displaying a range of textures make for more interesting living spaces. Variety is always great in this case so don't be afraid to experiment with different textures.
To achieve casual, Boho comfort and easy glamour, juxtapose soft, plush chairs and couches against marbled tabletops. Layer elegant metallic accents and wood, rattan, or other organic material to pay homage to nature. The diversity of elements gives the room a pleasant ambience for all of your visitors to enjoy.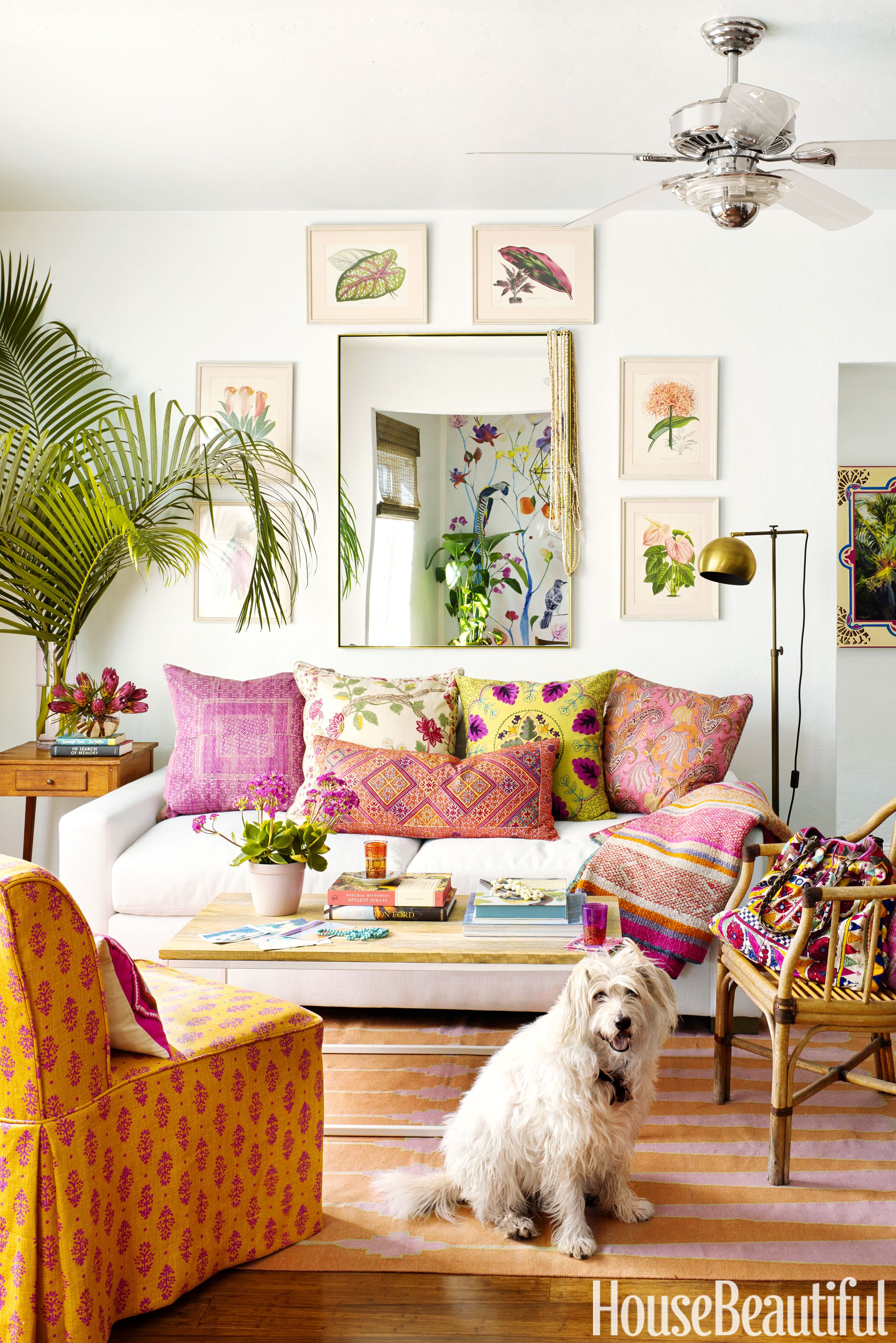 Rich, luxurious fabrics and patterns come to mind when describing the Boho Luxe style. Popular prints include tribal or Native American-inspired designs as well as geometric shapes. Geometric shapes maintain unity within the space as well as break the overall organic aspect of the room. A perfect balance is created when symmetrical figures are thrown into the mix so give them a try!
Decorate with the Carmen Turkish Towel by Bersuse to complete your Bohemian Luxe look!
Natural metals, stones, glass, and jewels contribute to the opulence that separates Boho Luxe from other Bohemian styles. Simple touches such as adding a bowl of gems as a table centerpiece or fancy chandelier can dress up any room.
Place the Rose Quartz Crystal Candle by Jax Kelly in your home to direct positive energy and radiate joy to everyone who encounters it!
When decorating your space, it's important that you make it your own. Allow each piece to serve as an expression of yourself and what you represent. You may find liberation in interior design, especially with the Boho Luxe style, as it is your opportunity to create something that's unique to you. So take advantage of your freedom through creativity. Happy decorating!
Images via Www.jungalow.com,  HouseBeautiful, Bohemian Mama
Read more